Merchant services with HostMerchantServices.com
---
Add Favorites
Amenities
Description
HostMerchantServices.com deserves a clean 5 star rating from us. A wide range of financial services, excellent customer support, clear fees structure and a lot if options fur businesses using their merchant account and services.
Who runs HostMerchantServices.com
Lou Honick is the CEO of Host Merchant Services, the premier provider of credit card and payment processing services for small and medium businesses, web hosting companies, and their customers. Lou got his start in the hosting industry as the founder of HostMySite.com, growing it from a two person operation in 1997, to an industry leader with 240 employees and over 100,000 customers at the time it was acquired by a private equity firm in June of 2008. Since briefly retiring and spending some time in real estate investing, Lou returned to the industry in late 2009 with a vision for revolutionizing customer service and partnerships in the payment processing industry. With Host Merchant Services, Lou focuses on creating value for companies through their own cost savings and improved customer services. This is attributed to his partnership program designed to deliver significant ancillary revenue and increased customer loyalty. Over the years Lou has received numerous rewards including multiple Inc. 500 awards, Inc. Magazine Top 30 Entrepreneurs Under 30 in 2005, Small Business Administration Young Entrepreneur of the Year 2004, and New Castle County Chamber of Commerce Entrepreneur of the Year 2008.
Products & Services
– Payment Processing
– Bonsai Point of Sale
– EMV Credit Card Machines
– Merchant Cash Advance
– Gift & Loyalty Cards
Partner Programs
– ISO/Agent Program
– Referral Partners
– Referral Partner Application
– Referral Partnership FAQ
– Referral Partner Permissions
Host Merchant Services is a registered ISO/MSP of Wells Fargo Bank, N.A., Walnut Creek, CA.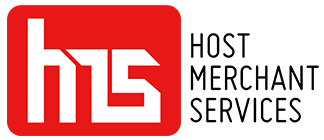 Video